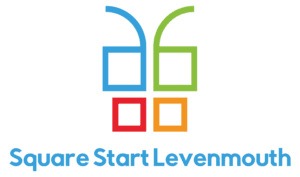 The post based at Levenmouth Community Enterprise Centre Methil, is responsible for the delivery of activities related to the operation of Brag's delivery on The Square Start Levenmouth project funded through Aspiring Communities Fund (ACF) with support from the European Social Fund (ESF).
Type:                   Fixed Term until 31ST October 2020
Hours:                 28 hours per week
Salary:                 £17 472 – private health cover and generous employer pension with                                          family friendly working arrangements
Closing Date:     12 noon on Thursday 9th January 2020
Do you have what it takes to make a difference?
Are you a creative thinker?
Do you have the ability to motivate others?
Are you passionate about equality and inclusion?
Can you work with local families in the Levenmouth area, running workshops and offering practical parenting advice?
If so, read on.
The successful candidate will work closely alongside colleagues from Fife Gingerbread to identify families who will benefit from intense support and interaction and will then deliver a range of activities that provide early intervention within whole families. The post holder will support the timetable of events and deliver workshops that provide life skills to prevent feelings of social isolation and fear of no opportunity for young people, alongside practical parenting help. All such training services will be implemented to Quality Standards, with fair and equal opportunity for all concerned and will be carried out in a healthy and safe environment and in a positive manner suitable to all learners needs. Some of the activities may take place in the evenings or at weekends
Organisation profile
Brag Enterprises is Fife based charity that supports people, who in the main, are residing in disadvantaged areas of Fife to gain the training and employability skills to enable them to move into sustainable employment. We also work closely with communities to improve their economic resilience. We are a living wage employer
To view the Job Description and Person Specification and how to apply, use the links below.
Person spec Inclusion Officer Square Start Levenmouth project
Inclusion Officer Square Start Levenmouth Project